November 20, 2017
Asthma Clinical Trials Need to Include Patient-Reported Outcomes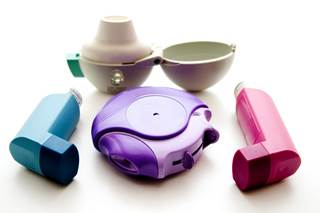 Patient-reported outcomes will be required in asthma trials to obtain drug approval.
Asthma control is critical in preventing exacerbations and improving overall outcomes. For clinicians, patient-reported outcomes (PROs) provide a better way to grasp how patients are managing their disease because outcomes are closely tied to inhaler adherence.1
Providing Clues to Optimizing Outcomes
Clinicians now realize that patient-reported outcomes are critical to their understanding of patients' disease burden and the effects of treatment. Although a recent systematic review found that fewer than10% of all asthma clinical trials have included PROs, more trials will include these parameters as a condition for drug approval.1
For several years, the European Medicines Agency and the United States Food and Drug Administration (FDA) have included PROs as part of their approval processes.1-3 The regulators emphasize the importance of using validated tools, such as the Health Related Quality of Life, Asthma Control Test, Asthma Quality of Life Questionnaire, Asthma Bother Profile, and Asthma Control Questionnaire.1
"PROs have been a cornerstone of asthma care for many years," explains Anna B. Fishbein, MD, pediatric allergist and assistant professor of pediatrics at the Feinberg School of Medicine in Chicago, Illinois. "Measures such as the asthma control test [ACT], are widely used. In our group, this is part of our 'asthma best practices' to use this tool and respond to the information to improve management of asthma from the patient perspective. Of course, these can't replace objective assessments such as lung function testing and physician exam."
How PROs Contribute to Asthma Trials
The PROSPERO trial (ClinicalTrials.gov identifier: NCT01922037) captured real-world patient experience in patients aged 12 years and older (mean age, 47.3 years). The study used PROs such as the Asthma Control Test (ACT), Asthma Quality of Life Questionnaire+12, Work Productivity and Activity Impairment: Asthma, and the Mini Rhinoconjunctivitis Quality of Life Questionnaire to evaluate patients who were naïve to omalizumab.4
The findings confirmed that patients with asthma in the general population tend to have a greater disease burden than patients selected for pivotal clinical trials.4 For example, more than 80% of the patients in the PROSPERO study had ACT scores of 19 or lower, indicating uncontrolled asthma.4 The 806 patients in the 12-month study reported concomitant illnesses such as allergic comorbidities (84.2%), hypertension (35.5%), and depression (22.1%).4
"The study came about because we were struck by the fact that the burden of healthcare utilization was high for some patients and their asthma was not well-controlled," explained Bradley E. Chipps, MD, pediatric allergist and pulmonologist from Sacramento, California. "No biomarker could have predicted this."
PROs can help clinicians, patients, and parents predict school performance. The PROMIS (Patient-Reported Outcomes Measurement Information System) study, which examined PROs in 238 children, sought to determine how asthma affects children's school performance.5 During the 15-month study, asthma impact, pain interference, fatigue, depressive symptoms, anxiety, and mobility were measured and compared 4 times to children's school functioning and daytime alertness.5
"We found that, in an approximately 2-year period, children with asthma who had repeatedly reported poor asthma symptoms, pain, fatigue, depressive symptoms, anxiety, and mobility were significantly associated with future poor school performance and daytime sleepiness," says I-Chan Huang, PhD, associate professor in the department of epidemiology and cancer control at St. Jude Children's Research Hospital in Memphis, Tennessee.