June 01, 2017
Imatinib Effective in Treating Severe Refractory Asthma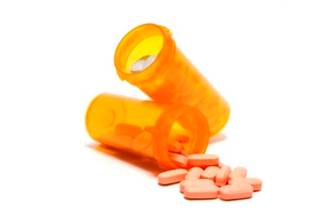 Allergy challenge tests were used to determine airway reactivity in patients undergoing imatinib therapy.
HealthDay News — Imatinib (Gleevec®, Novartis) may effectively treat severe refractory asthma, according to research published in the New England Journal of Medicine.
Elliot Israel, MD, director of the respiratory therapy department at Brigham and Women's Hospital in Boston, and colleagues recruited 62 patients with poorly controlled severe asthma with airway hyperresponsiveness despite maximal medical therapy. All were randomly assigned to take either imatinib or a placebo pill once daily during the 6-month trial.
The researchers found that imatinib was associated with a reduction in mast-cell activity. Allergy challenge tests demonstrated a decrease in airway reactivity among patients taking imatinib. Side effects in the intervention group included muscle cramps and hypophosphatemia.
"In patients with severe asthma, imatinib decreased airway hyperresponsiveness, mast-cell counts, and tryptase release," the authors write. "These results suggest that KIT-dependent processes and mast cells contribute to the pathobiologic basis of severe asthma."
Disclosures: Several authors disclosed financial ties to pharmaceutical companies, including Novartis, which manufactures imatinib and provided the drug for the study free of charge.
References
Cahill KN, Katz HR, Cui J, et al. KIT inhibition by imatinib in patients with severe refractory asthma. N Engl J Med. 2017;376:1911-1920. doi:10.1056/NEJMoa1613125
Galli SJ. Mast cells and KIT as potential therapeutic targets in severe asthma. N Engl J Med. 2017;376:1983-1984. doi:10.1056/NEJMe1702653