TRANSCRIPT :
Mark A. Socinski, MD
An Oncology Perspective on Biomarker Testing in NSCLC
Biomarker testing, over the past 5 years, has really become an integral part of the management of advanced non-small cell lung cancer, particularly the adenocarcinoma subset. EGFR mutations were initially described in 2004, and since then we've had an increasing number of actionable biomarker discoveries that really can change the course of a patient's disease. If you diagnose them currently, the NCCN recommendations call out testing for EGFR, ALK, ROS1 and BRAF, in addition to PD-L1 testing. But there's a growing list of other things that are important to know.
So, for instance, 5 to 10 years ago, really the only biomarker we used in making treatment selection was, frankly, histology. We distinguished small cell from non-small cell, and we distinguished in the not-small cell the squamous versus nonsquamous, because we had different selections for cytotoxic chemotherapy as well as the only targeted agent we had at that time.
So in my practice, I adhere to the NCCN guidelines, which currently call out for EGFR, ALK, ROS1 and BRAF, as well as PD-L1. This, to me, is a bare minimum. This is in all patients with nonsquamous non-small cell, and selected patients with squamous histology. Those would be patients with a light or never-smoking history or remote smoking history, a small sample where you might not be confident about the diagnosis. So those are examples in the squamous population where I would test.
The reason we test is that we have targeted agents that are paired with the targets that we test for, as I previously mentioned, and these can really change the course of a patient's disease with regard to overall survival, as well as their quality of life and tolerance of therapy.
In addition to the current NCCN guidelines, which I've previously mentioned, there are a number of other potential biomarkers that identify patients with targetable oncogenic drivers. At ASCO this year, we had a nice example of RET alterations, either RET fusions or RET mutations. At ASCO last year, we had an example of HER2 either high amplification or HER2 mutations that can be sensitive to targeted therapy in this arena. NTRK is another abnormality that is relatively uncommon to maybe rare in lung cancer, but we do have FDA-approved drugs that target this particular pathway. MET would be another pathway, either very high amplification or MET exon 14 skip mutations, which can be sensitive to, again, targeted agents.
So, in addition to the NCCN biomarkers that are called out, I do think physicians need to be aware that there are additional targets. I think we will see over the coming year or so further indications for new targeted agents in these populations. So I generally recommend casting a wider net, testing for as many targets as we think could be actionable in the newly diagnosed patient with stage 4 non-small cell carcinoma of the lung.
I think it's critical for medical oncologists to communicate effectively with the other subspecialties in lung cancer they work with, specifically pulmonologists, interventional radiologists, thoracic surgeons and pathologists. I think in general, these other subspecialties do have a sense that in the current day, we need adequate tissue to do the biomarker testing that's so critically important in this patient. So your pulmonologist should be engaged. We should be having conversations with them, as well as the interventional radiologists, making sure that we give the pathologist adequate material to test for these actionable biomarkers.
The other issue is making sure that your pathologist is up to speed with regard to sample processing and handling of the samples to make sure that tissue isn't wasted and is preserved for the appropriate biomarker testing.
The other issue is also making sure that they understand that we are in an era where plasma-based testing is also commonly done. And so I think I viewed kind of tissue-based biomarker testing as well as plasma-based biomarker testing as complementary strategies to help identify patients. We know, or at least I feel, that there's not one gold standard, but that plasma in tissue can be complementary in terms of diagnosing these genetic abnormalities.
From the community oncology perspective, I think you have to realize that a lot has changed in the management of lung cancer, whereas 10 to 15 years ago, I will say, you could kind of fall asleep at the wheel of managing lung cancer and get it right. It was kind of the era of platinum-based doublets.
Now, you fast-forward 10 to 15 years later. There's a growing list of actionable driver mutations that you have to test for. You have to interact with the other disciplines to make sure you get adequate tissue to do this. There's going to be more NCCN recommendations in terms of biomarker testing in the future, more drugs available for these patients, not to mention the role of PD-L1. PD-L1 testing is standard of care in every biopsy of a newly diagnosed stage 4 non-small cell lung cancer patient. That would include squamous and nonsquamous because of the potential to treat patients with high PD-L1 expression with immuno-monotherapy.
So it's important to realize from the community oncologists that a lot has changed, and there are lots of demands in terms of how we approach diagnostically, leading to getting the right treatment to the right patient at the right time. It's important.
As a lung cancer formerly academic oncologist, I've done lung cancer for 25 years, and it's kind of what I do. It's my practice is restricted to lung cancer. These things seem second nature to me. I see a lot of second opinions and stuff like this where there's inadequate evaluation at the time of initial diagnosis.
As I've said, you need to get two things exactly right, the stage of the patient, as well as the diagnosis. And in 2018, the diagnosis includes the growing list of actionable genetic drivers, oncogenic drivers that we diagnose, making sure you have adequate material to test for those things, as well as PD-L1 testing. So these are standard of care. I'd go as far as to say from my perspective, it is malpractice not to adequately genotype the patient and not to obtain a PD-L1 test in the setting of stage 4 non-small cell lung cancer, because these biomarkers actually dramatically affect the course of treatment, as well as the outcomes for the patient.
You know, I think as we move forward, as I've previously mentioned, we are going to see more actionable driver subsets defined. I mentioned RET fusion proteins or RET mutations. There are very effective drugs for these agents, and I think we'll see that in lung cancer. And I think testing for RET should be part of this. So there will be new biomarkers coming along.
One of the areas that you should be aware of is, as I mentioned previously, PD-L1 is a standard part of the diagnostic workup of any patient with stage 4 non-small cell lung cancer. PD-L1 is a good biomarker, but it's not a perfect biomarker. So the field is looking to improve on identifying patients who will benefit from immunotherapy, particularly in the first-line setting.
CASE STUDY ON BIOMARKER TESTING IN ADVANCED NSCLC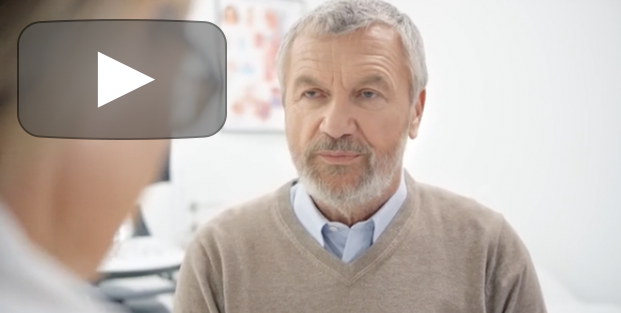 Case Study Patient Case: Biomarker Testing in Advanced NSCLC
---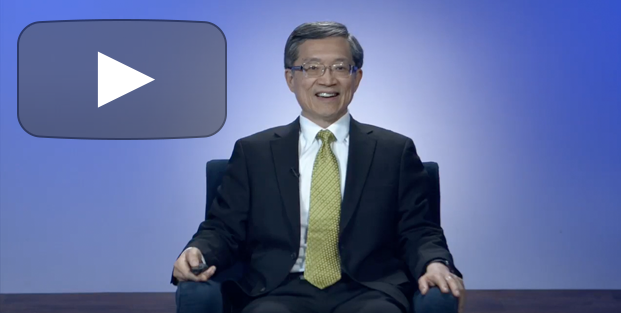 Chung-Che (Jeff) Chang, MD, PhD A Case-Based Pathology Perspective on Biomarker Testing in NSCLC
---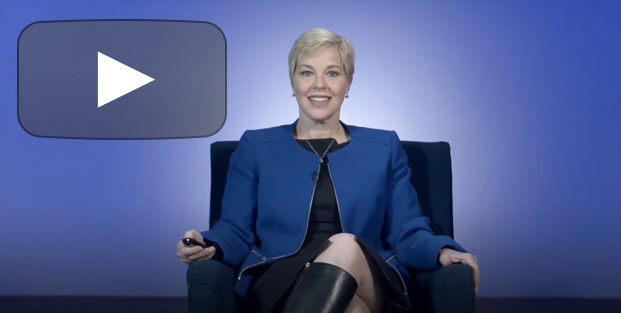 Gaetane C. Michaud, MD A Case-Based Pulmonology Perspective on Biomarker Testing in NSCLC
---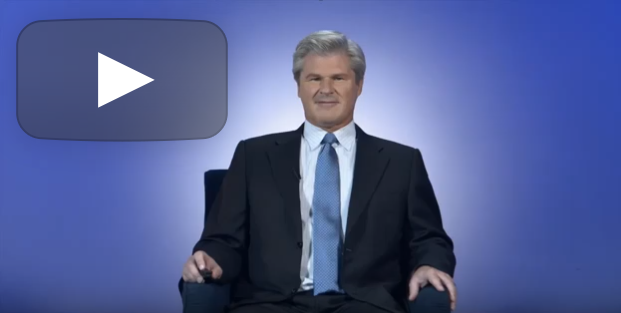 Mark A. Socinski, MD A Case-Based Oncology Perspective on Biomarker Testing in NSCLC
EXPERTS' INSIGHTS ON BIOMARKER TESTING IN ADVANCED NSCLC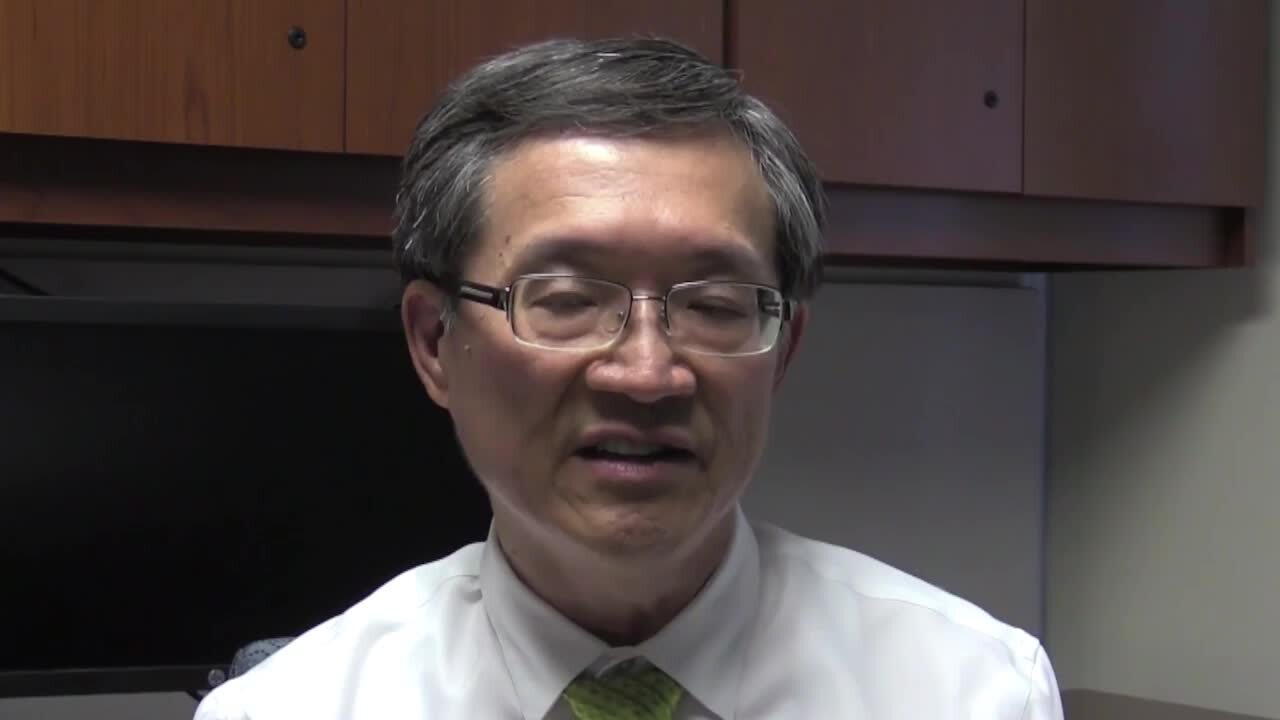 Chung-Chee (Jeff) Chang, MD, PhD A Pathology Perspective on Biomarker Testing in NSCLC
---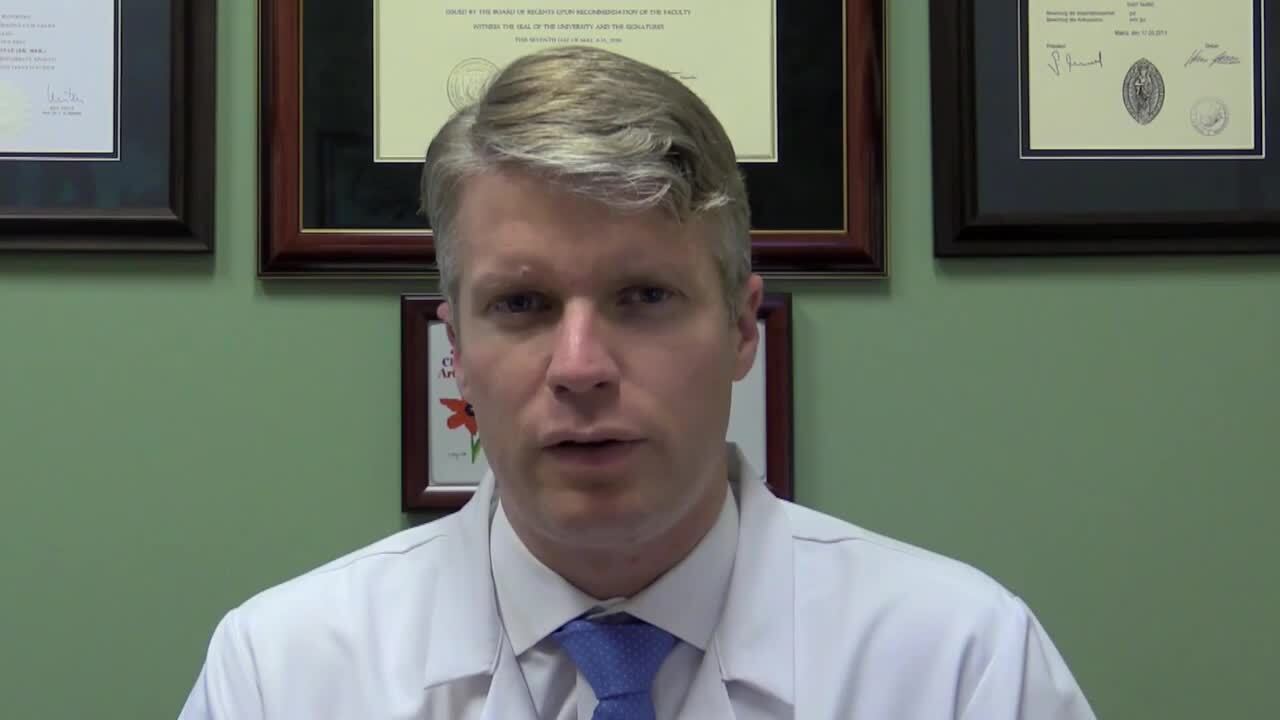 Martin Dietrich, MD, PhD A Community Oncology Perspective on Biomarker Testing in NSCLC
---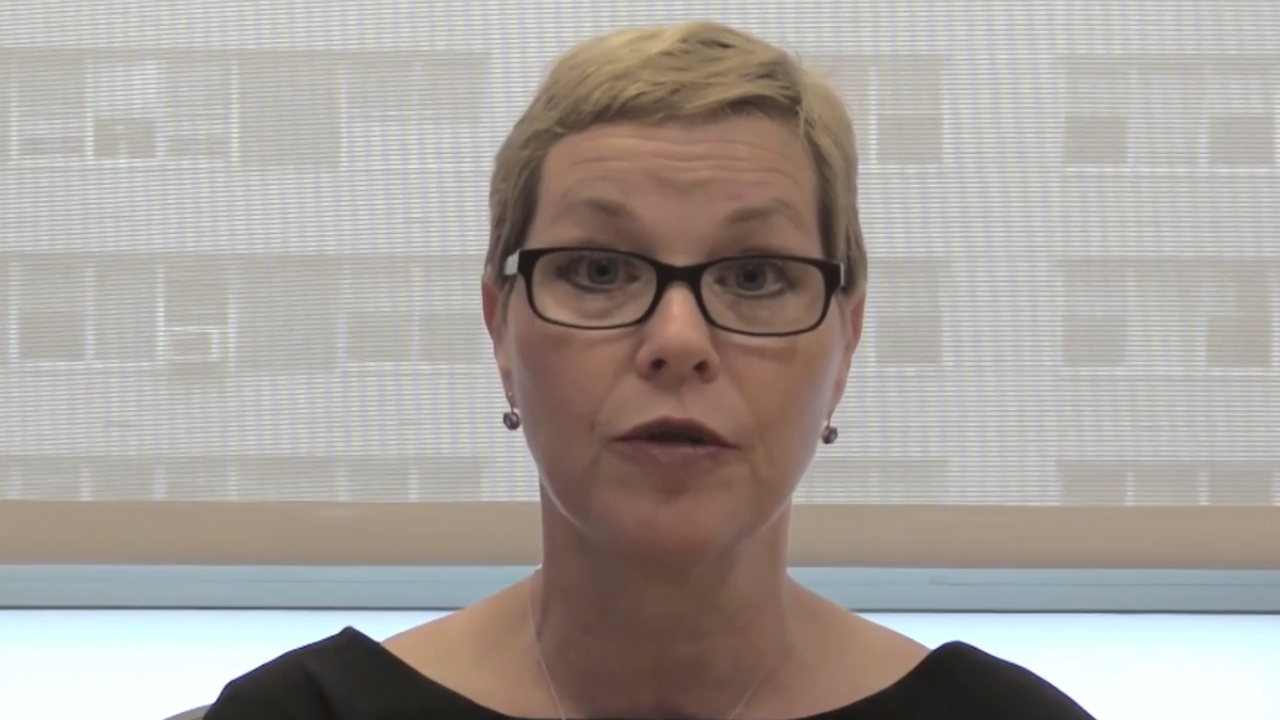 Gaetane C. Michaud, MD A Pulmonology Perspective on Biomarker Testing in NSCLC
---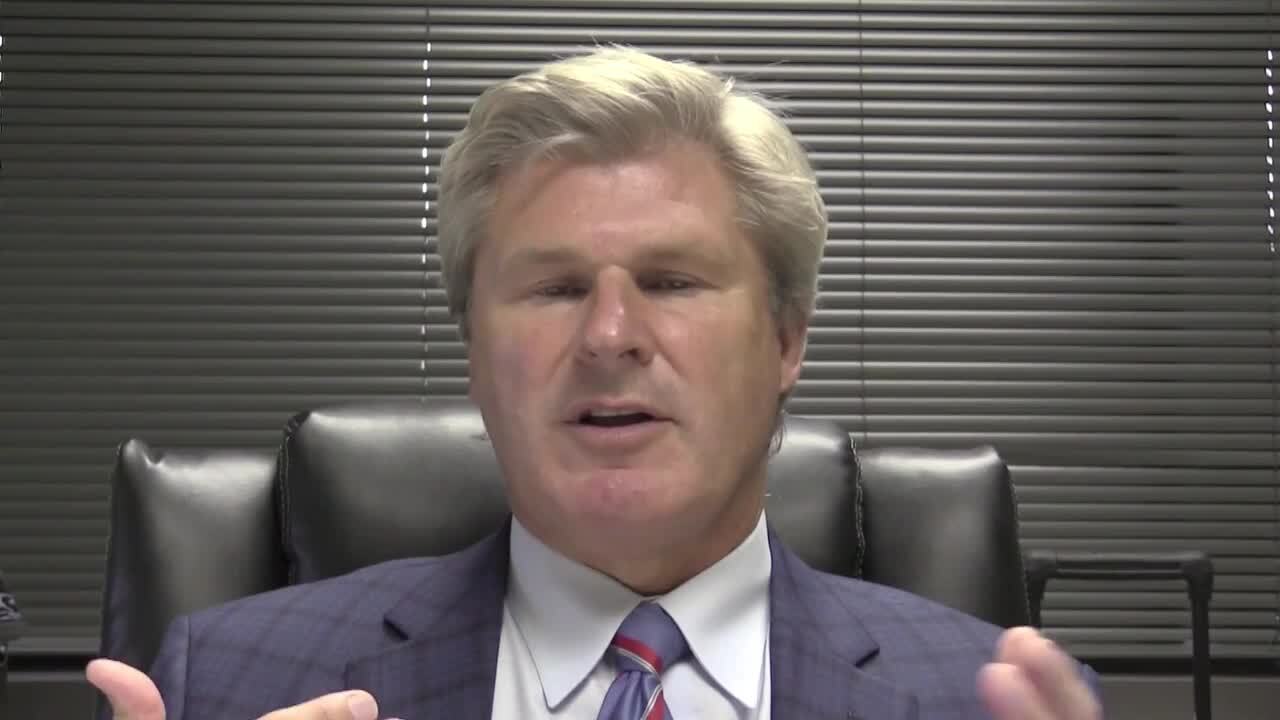 Mark A. Socinski, MD An Oncology Perspective on Biomarker Testing in NSCLC
Webcasts