February 07, 2018
Guiding COPD Management Using Airway Branch Variation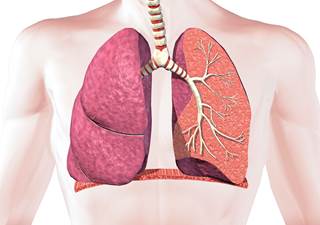 Computed tomography may identify airway variations that could predict therapeutic outcomes in patients with COPD.
"We know that inhaled particles deposit at airway branch points," said Dr Smith. "It follows that if people have different airway branch patterns, it is possible that they may respond differently to inhaled medications. Similarly, people with altered branch patterns may be more or less susceptible to air pollution or cigarette smoke. We are currently exploring hypotheses using computational fluid dynamic modeling of particulate deposition with 3-dimensional airway models generated from real participants."
Aside from imaging, researchers are attempting to predict the likelihood of COPD in later life by studying lung function. Lange and colleagues examined 3 study cohorts of 4417 patients (mean age, 40 years) during a mean 22 years to determine whether poor lung function could portend COPD.3 The participants were stratified by lung function (forced expiratory volume in 1 second ≥80% or <80% of the predicted value). Patients who had a baseline of forced expiratory volume in 1 second <80% were 3 times as likely to have COPD in midlife.3
"The present study gives new information on how COPD develops in the general population and changes the paradigm that fast FEV1 decline is always present in COPD," explained Peter Lange, DMSc, professor and consultant in respiratory medicine at the University of Copenhagen in Denmark. "It also confirms previous findings that low maximally attained lung function in early adulthood is a risk factor for COPD. Additional studies on the risk of COPD should focus on the natural history of types of airflow limitation associated with eosinophilia, emphysema, bronchopulmonary dysplasia, and recurrent early-life infections."
Contributing factors to poor lung function in young adulthood included maternal asthma, paternal asthma, maternal smoking, childhood asthma, and respiratory infections.4 Svanes and colleagues determined that children who had these respiratory insults had the same risk for COPD in later life as people who were heavy smokers.4
How Airway Variation Might Alter Therapy and Prevention
The CT and lung function tests can help predict the likelihood of COPD developing in later life and provide an early form of phenotyping. However, the ability to pinpoint specific therapies that would benefit the subtypes of disease is in the distant future. The hope is that clinicians may one day use imaging to provide personalized prevention strategies and therapy based on airway composition and lung function.1
"Depending upon where the emphysema is located and whether or not the fissures [are] dividing 1 lung lobe from another, there are newly emerging endobronchial treatments [that] serve to isolate the worst portion of the lung so that the remaining lung can better function," explained Eric Hoffman, PhD, professor of radiology, medicine and biomedical engineering from the University of Iowa in Iowa City.
To better understand how lung morphology affects function, researchers have established rigorous protocols in an attempt to standardize imaging across research sites and various CT manufacturers.5 Such uniformity will advance the classifying of lung disease phenotypes with an eye toward providing precision medicine in prevention and therapy.
"The greatest hope that comes from embedding imaging into these multicenter studies [is] from an improved understanding of sub-phenotypes of disease to better design future interventions and to provide an improved understanding regarding disease etiology," said Dr Hoffman.
Summary & Clinical Applicability
Variations in the tracheobronchial trees could provide clues as to how patients with COPD inhale harmful particulates and how treatment might be affected. Although the research is still in a nascent phase, CT could point to variations that could predict therapeutic outcomes in patients with COPD.
Limitations & Disclosures
None.
Reference