April 23, 2018
Breathing New Life Into COPD and Asthma Therapy With Statins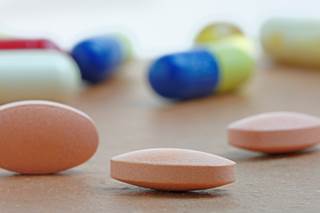 Although the benefits of statins in respiratory conditions have been unclear, more recent research suggests they may have a role in treating COPD and asthma.
Statins, previously tested in patients with chronic obstructive pulmonary disease (COPD) and asthma, may get a second wind.1 Because statins have anti-inflammatory and anti-oxidative effects, researchers are examining how the drugs can reduce exacerbations leading to emergency treatment and hospitalization in both conditions. Asthma and COPD are among the most prevalent obstructive lung diseases in the United States, accounting for approximately 15 million and 12.7 million cases, respectively.1
COPD and Statins: Unclear Signals
In 2014, STATCOPE (Simvastatin Therapy for Moderate and Severe COPD; ClinicalTrials.gov Identifier: NCT01061671), one of the largest studies of statins in patients with COPD at the time, found statins to be ineffective therapy.2 In the study of 885 men and women (mean age, 62.2) with moderate to severe COPD who did not require statins for dyslipidemia, the medication did not prevent exacerbations.2 Patients who received simvastatin 40 mg vs patients who received placebo had exacerbation rates of 1.36 vs 1.39 exacerbations/person-year, respectively (P =.54).2 Mortality rates in both groups were also insignificant: 28 deaths occurred in the simvastatin group vs 30 in the placebo group (P =.89).2
Even the median number of days to the first exacerbation was insignificant: 223 days in the simvastatin group (95% CI, 195-275 days) vs 231 days in the placebo group (95% CI, 193-303 days; P =.34).2 Simvastatin did not alter patients' quality of life scores or improve their lung function.2 Researchers acknowledged that statins may not have been beneficial in patients with less severe disease and that they did not measure inflammation such as with C-reactive protein.2
A year later, Chinese researchers found in a meta-analysis of 15 studies comprising 238,459 patients that statins had a beneficial effect on COPD.3 Statins reduced all-cause mortality by 38% (95% CI, 0.52-0.73) and COPD mortality by 52% (95% CI, 0.23-0.99).3 Of the 15 studies, 6 showed that statins reduced the risk for COPD exacerbations by 36%, with or without hospitalization (95% CI, 0.55-0.75).3 Although statins did not reduce the risk for stroke or cancer mortality, they did reduce the risk for myocardial infarction (hazard ratio [HR], 0.69; 95% CI, 0.49-0.99).3
"In this systematic review, we found a beneficial, statistically significant association between statin treatment and COPD outcomes," explained coauthor Tianwen Lai, MD, from the Zhejiang University School of Medicine in Hangzhou, China, in an interview with Pulmonology Advisor. "However, few randomized controlled trials [RCT] were conducted on statins in COPD and no RCT [randomized controlled trial] met the inclusion criteria. Therefore, clinicians might consider statin treatment in patients with COPD, but with caution. Well-designed RCTs of statin therapy in COPD are needed."
Last year, a Canadian retrospective population cohort study demonstrated positive results in 39,678 patients with COPD, nearly 20% of whom received statins.4 Statin exposure had an estimated HR of 0.79 (95% CI, 0.67-0.92; P =.0016), which suggested a 21% reduction in all-cause mortality. In addition, risk for pulmonary-related mortality was also reduced with statins (HR, 0.55; 95% CI, 0.32-0.93; P =.0254).4 Patients were evaluated 1 year after their COPD diagnosis. Nearly half of the patients in the study had received atorvastatin.
Inhaled Statins for Asthma May Lead to Better Outcomes
In asthma, statins decrease the proliferation of airway smooth muscle cells and the release of inflammatory mediators.5 In animal models, statins have reduced inflammation, airway hyperresponsiveness, and remodeling in acute and allergen-mediated asthma.5 Statin trials in human asthma, however, have had mixed results.
"This could be due to the dose of the used statin, the statin itself, duration of treatment, disease stage (mild-moderate vs severe stage), and the measured outcome: the level of eosinophils in blood and lavage fluid, lung function, airway resistance, quality of life," explained Nour Al-Sawalha, PharmD, PhD, assistant professor at the College of Pharmacy at Jordan University of Science and Technology in Irbid, in an interview with Pulmonology Advisor.
Despite the 7 well-designed RCTs of statin therapy in asthma, the results have been less than robust.6 Because of these mixed results, researchers in California are formulating ways to provide inhaled statins to be sure they reach the intended airways.6 Inhaled statins may offer a way for patients to use smaller doses because the drug bypasses the liver.6 However, the search continues for effective therapies because 40% to 60% of patients do not have adequate control of their disease and nearly 60% of patients do not respond to inhaled corticosteroids.6
"Delivering statins by inhalation is an innovative way to deploy a drug that has potent biological effects in most cell-based and animal model studies," noted Amir A. Zeki, MD, MAS, associate professor of medicine and codirector of the University of California (UC) Davis Asthma Network Clinic at the UC Davis School of Medicine, in an interview with Pulmonology Advisor. "Some human data [are] also positive, but all these human studies were done using oral statins where the airway or lung tissue distribution of the drug remains unknown. This is where delivering statins directly into the lung via inhalation might achieve better results, with lower doses, and little or no systemic effects or side effects."
Summary & Clinical Applicability
Given the strong inflammatory nature of COPD and asthma, researchers are examining the potential pleiotropic effects of statins. Although earlier studies have produced mixed results, current research continues to explore the possibilities of using inhaled statins to reduce exacerbations in these respiratory diseases.
Limitations & Disclosures
None.
References