August 25, 2017
Respiratory Therapist Autonomy With Noninvasive Ventilation May Improve COPD Outcomes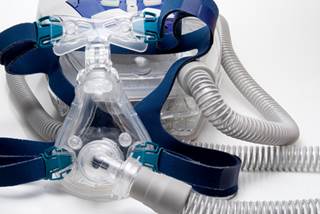 High-performing hospitals were evaluated to determine best practices for patients with COPD receiving noninvasive ventilation.
By studying high-performing hospitals, researchers have found what it takes to improve outcomes in patients with chronic obstructive pulmonary disease (COPD) who are receiving noninvasive ventilation (NIV), as published in the Annals of the American Thoracic Society.1
COPD, the third leading cause of death in Americans, affecting more than 15 million people nationwide.2 COPD and its sequelae are responsible for a significant economic burden, with $32 billion spent annually on direct care and $4 billion annually in lost productivity.2
Despite well-established guidelines and high-quality evidence to guide clinicians on the use of NIV, wide variability in ventilator initiation exists across facilities nationwide (9%-94%).3 NIV is the only treatment for acute exacerbations of COPD that improves mortality as well as relieving dyspnea, reducing invasive mechanical ventilation, and shortening hospital stays.4
Kimberly A. Fisher, MD, MSc, from the University of Massachusetts Medical School, Worcester, and colleagues sought to identify hospitals and medical teams that had optimal outcomes using NIV in patients with COPD and determine how they achieved their success. The researchers used "positive deviance," in which they interviewed exemplary hospitals to see how they achieved better-than-average outcomes.
The researchers selected the institutions from a database of 386 hospitals nationwide that had treated a substantial proportion of patients with COPD who needed mechanical ventilation, were treated with NIV, and had low risk-adjusted mortality rates.1 The hospitals chosen were in the top quartile for NIV initiation (>75% of ventilator starts were NIV).
Interviews were conducted with 32 healthcare providers, including respiratory therapists (n=15), physicians (n=10), and nurses (n=7), to determine their best practices.
Although the hospitals chosen for the interviews were diverse in size, teaching status, and location, the qualitative reports found commonality in their high-achieving outcomes, including:
timely selection of appropriate patients to receive NIV
early intervention with NIV
attention to patient comfort
frequently checking patients on NIV
The high-performing hospitals also had essential systems in place to facilitate appropriate care:
adequate equipment
proper staffing of respiratory therapists
flexible staffing
One of the key elements in the high-performing facilities was the autonomy given to respiratory therapists. These same hospitals also tended to have buy-in from the hospital leadership, which fostered cooperation among interdisciplinary teams.
"It is possible that by flattening the hierarchy that traditionally characterizes medicine, respiratory therapist autonomy may in turn promote effective teamwork, suggesting a bidirectional relationship between these elements," the researchers explained.
Summary and Clinical Applicability
The first study to use a positive deviance approach to describe how high-functioning hospitals implement NIV in patients with COPD may guide hospitals that need to improve their outcomes for ventilated patients.
Study Limitations
Because of the small sample size, the study may not have captured all the attributes of high-performing hospitals
The study did not account for the patients' disease severity; therefore, some of the high-performing facilities may have included those who care for patients who are not critically ill
The study was not designed to compare high-performing hospitals with low-performing facilities; therefore, it cannot confirm what activities definitively contribute to optimal outcomes.
Disclosures: The study was supported by the National Heart, Lung, and Blood Institute of the National Institutes of Health. Dr Fisher is supported by a grant from the Agency for Health Care Research and Quality. Mihaela S. Stefan, MD, PhD, and Peter K. Lindenauer, MD, MSc, are each supported by grants from the National Heart, Lung, and Blood Institute of the National Institutes of Health.
References