August 04, 2017
Managing COPD Exacerbations With Doxycycline Plus Prednisone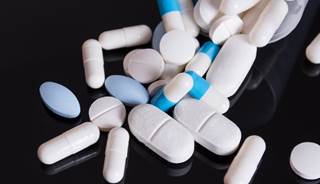 Antibiotics do not reduce either mortality or short-term treatment in outpatient settings.
Prednisone plus doxycycline was no more effective than prednisolone alone in prolonging the time between chronic obstructive pulmonary disease (COPD) exacerbations, according to data published in Lancet Respiratory Diseases.1
More than 80% of patients with COPD exacerbations are treated in an outpatient setting via pharmacologic therapy.2 International guidelines include antibiotics as a treatment option in patients with COPD exacerbations when bacterial signs of infection are present; however, the use of antibiotics in COPD exacerbations remains controversial.2,3 A 2012 Cochrane Review showed that antibiotics used to treat COPD exacerbations in hospitalized patients significantly reduced mortality and short-term treatment non-response, but did not have a similar effect in outpatients.3
Jan M. Prins, MD, division of infectious diseases at the Academic Medical Centre in Amsterdam, The Netherlands, and colleagues conducted a randomized controlled trial of 887 patients with mild to moderate COPD exacerbations from outpatient clinics at 9 teaching hospitals and 3 primary care centers in The Netherlands. Participants who experienced an exacerbation during the study period (n=305) were randomly assigned to receive either a 7-day course of oral doxycycline (n=152) or matching placebo (n=153); both groups also received a 10-day course of oral prednisolone. Median time to next exacerbation was 148 days (95% CI, 95-200) and 161 days (95% CI, 118-211), respectively (hazard ratio [HR]: 1.01; 95% CI, 0.79-1.31]; P =.91). When results were aggregated with data from the Cochrane Review, the use of doxycycline resulted in a significantly lower rate of short-term treatment non-response compared with placebo (relative risk [RR]: 0.77; 95% CI, 0.63-0.94; P =.01).
"Findings from this trial show that antibiotics for the treatment of exacerbations of COPD have no long-term and few short-term effects," Dr Prins and colleagues concluded.
In an email interview with Pulmonology Advisor, Marc Miravitlles, MD, from the Hospital Universitari Vall d'Hebron in Barcelona, Spain and European Respiratory Society (ERS) Guidelines Director, noted that these study results should not be extrapolated to other antibiotics, due to differences in antimicrobial activity, penetration in lung secretions, and bactericidal activity.
"It is expected that doxycycline … will result in reduced bacterial load but incomplete eradication, as bacteriostatic drugs inhibit growth of the organisms rather than kill them. In addition, bacteriostatic drugs require the aid of host defen[c]ses to clear airways of the infecting microorganism," said Dr Miravitlles. "[T]hese characteristics may explain why doxycycline did not prolong the time to relapse. The prolongation of time to next exacerbation has been shown [using] quinolones that are highly active bactericidal agents."
Disclosures
Dr Sterk reports receiving grant funding from the Innovative Medicines Initiative program from the European Union (EU) and the European Federation of Pharmaceutical Industries and Associations for the Unbiased Biomarkers I Prediction of Respiratory Disease Outcomes Study. Dr Groeneveld-Tjiong reports receiving fees from AstraZeneca.
References
van Velzen P, ter Riet G, Bresser P, et al. Doxycycline for outpatient-treated acute exacerbations of COPD: a randomised double-blind placebo-controlled trial [published online May 5, 2017]. Lancet Respir Med. doi:10.1016/S2213-2600(17)30165-0
Vogelmeier CF, Criner GJ, Martínez FJ, et al. Global strategy for the diagnosis, management, and prevention of chronic obstructive lung disease 2017 report: GOLD Executive Summary

.

Arch Bronconeumol

. 2017;53(3):128-149. doi:10.1016/j.arbres.2017.02.001

Vollenweider DJ, Jarrett H, Steurer-Stey CA, et al. Antibiotics for exacerbations of chronic obstructive pulmonary disease. Cochrane Db Syst Rev. 2012. doi:10.1002/14651858.CD010257