November 06, 2017
New "Pan-Can" Model More Accurately Predicts Lung Cancer Risk
This article originally appeared
here.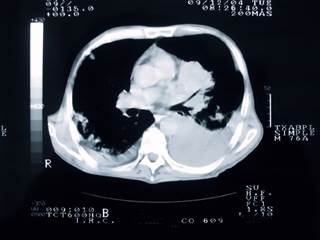 Researchers concluded that the PanCan approach should be considered for adoption in lung cancer screening programs.
A novel predictive risk model more effectively identified patients at risk of developing lung cancer than other previously established models, according to a study published in The Lancet Oncology.
Although the current methodologies for early detection of lung cancer — including models such as the National Lung Screening Trial (NLST) — have been effective in decreasing mortality, many patients with eventually diagnosed lung cancer do not meet the established criteria for screening entry.
In the prospective Pan-Canadian Early Detection of Lung Cancer (PanCan) study, investigators recruited 2537 patients who were current or former smokers (ever-smokers) and who did not have a self-reported history of lung cancer. Eligible study patients must have had a 2% 6-year risk of lung cancer as estimated by the PanCan model.
The incidence of lung cancer was significantly greater among patients who were screened during the PanCan study (6.5%) compared to patients observed in the NLST (4.0%) (P <.0001).
At the time of median follow-up of 5.5 years, 172 lung cancers were diagnosed in 164 screened patients, resulting in a cumulative incidence of 0.065 (95% CI, .055-.075) and an incidence rate of 138.1 per 10,000 person years.
There were 10 cases of interval lung cancers (6% of lung cancers and 6% of participants), defined as lung cancer diagnosis within 1 year of negative-result screening. Lung cancer stage was between T0 and T1 in one case, and between T1 and T4 in 9 cases. Of the 172 lung cancers that were observed in the PanCan model, 77% of them were early stage, while 57% only were early stage in the NLST (P <.0001).
The PanCan model more effectively identified patients who eventually developed early stage, therefore potentially curable, lung cancer than other predictive models. The authors concluded "[t]his approach should be considered for adoption in lung cancer screening programs."
Reference
Tammemagi MC, Schmidt H, Martel S, et al. Participant selection for lung cancer screening by risk modelling (the Pan-Canadian Early Detection of Lung Cancer [PanCan] study): a single-arm, prospective study [published online October 18, 2017]. Lancet Oncol. doi:10.1016/S1470-2045(17)30597-1