April 05, 2017
Effect of Nivolumab on Long-term Survival in Lung Cancer
This article originally appeared
here.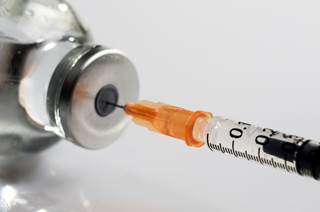 The cohort saw a 5-year survival rate more than triple that for patients undergoing standard-of-care treatment.
Immune checkpoint inhibition with nivolumab is associated with durable clinical responses and a 16% 5-year survival rate among heavily pretreated patients with advanced non-small cell lung cancer (NSCLC), reported authors of an analysis of data from a phase 1 clinical trial (ClinicalTrials.gov Identifier: NCT00730639) presented at the American Association for Cancer Research (AACR) Annual Meeting in Washington, D.C.1
"This is the first report of the long-term survival rate in patients with metastatic NSCLC treated with an immune checkpoint inhibitor," reported study coauthor Julie Brahmer, MD, an associate professor of oncology at the Bloomberg-Kimmel Institute for Cancer Immunotherapy at Johns Hopkins University in Baltimore, Maryland, in a press release. "Our study results show that for a small subset of patients, immunotherapy can work for a very long time."
The cohort saw a 5-year survival rate more than triple that for patients undergoing standard-of-care treatment noted in the National Cancer Institute (NCI)'s Surveillance, Epidemiology, and End Results program (SEER) database. SEER rates for patients with advanced NSCLC are 4.9%, compared with 15% and 16% among study participants with non-squamous and squamous NSCSLC.
The authors compared study participants' survival rates with historical SEER data because the trial had not been randomized.
Sixteen study participants survived at least 5 years. Twelve saw partial responses (PR), 2 had stable disease (SD) and 2 experienced disease progression as best response.
Eight completed 2 years of treatment without adverse events, but treatment was discontinued for 4 patients because of side effects.
Data on study participants' tumor PD-L1 status were incomplete, but among those for which they were available, PD-L1 status was not clearly associated with survival, Dr Brahmer noted.
Reference
Shorter sleep duration is associated with increased risk of fatal prostate cancer in younger men [news release]. Washington, DC: American Association for Cancer Research; April 3, 2017. http://mb.cision.com/Public/3069/2224884/ a4bac94ff66eedce.pdf. Accessed April 4, 2017.