September 22, 2017
Survival Rates in Eisenmenger Syndrome Treated With Pulmonary Vasodilator Therapy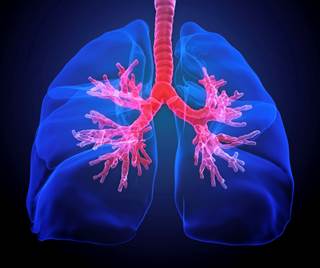 Despite being comparatively sicker, patients who underwent pulmonary vasodilator therapy experienced greater rates of survival.
Mortality may be independently decreased with the use of advanced pulmonary vasodilator therapy in patients with Eisenmenger syndrome, according to a study published in Heart.
Researchers identified 253 individuals (60% female; average age, 31) treated with pulmonary vasodilator therapy who had a confirmed diagnosis of Eisenmenger syndrome. Of these patients, 64% had World Health Organization (WHO) functional class ≥3 at the time of Eisenmenger syndrome diagnosis. Data were collected both retrospectively and prospectively from the Binational Adult Congenital Heart Registry and from local records of 12 adult congenital heart disease studies in Australia and New Zealand.
Study results demonstrated that treatment with pulmonary vasodilator therapy was independently associated with a greater survival rate (hazard ratio [HR]: 2.27, 95% CI 1.49-3.45; P <.001). However, those treated with pulmonary vasodilator therapy were more functionally impaired at presentation (69% vs 51% at WHO functional class ≥3, P =.007), and had a higher rate of anticoagulation treatment compared with those who did not undergo pulmonary vasodilator therapy and had WHO ≥3 (47% vs 27%, P =.003). Overall, a worse prognosis and higher mortality rate were observed in those with a WHO functional class ≥3 at presentation (HR: 1.82; 95% CI, 1.19-2.78; P =.006).
The investigators concluded that pulmonary vasodilator therapy may be independently associated with greater survival and decreased mortality in patients with Eisenmenger syndrome.
Reference
Arnott C, Strange G, Bullock A, et al. Pulmonary vasodilator therapy is associated with greater survival in Eisenmenger syndrome [published online August 9, 2017]. Heart. doi:10.1136/heartjnl-2017-311876