August 22, 2017
Effect of Conservative Fluid Management on Mortality in ARDS Patients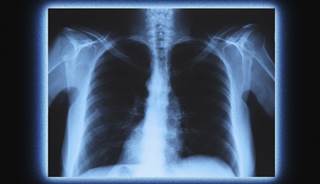 A significant interaction was noted between race and fluid treatments.
HealthDay News — For patients with acute respiratory distress syndrome (ARDS), conservative fluid management is associated with reduced mortality for non-Hispanic black, but not white, patients, according to a study published online in the Annals of the American Thoracic Society.
Sarah E. Jolley, MD, from Louisiana State University in New Orleans, and colleagues estimated long-term mortality by race in a post-hoc analysis of the Fluid and Catheter Treatment Trial (FACTT), including 1-year follow-up, and the Economic Analysis of Pulmonary Artery Catheters study. A multi-state Markov model was fit to estimate 1-year mortality for all non-Hispanic black and white FACTT subjects (217 and 641, respectively).
The researchers identified a significant interaction between race and fluid treatments (P =.012). Black subjects assigned to conservative fluids had lower 1-year mortality (38% vs 54% for conservative and liberal, respectively; mean mortality difference, 16%; 95% CI, 2% to 30%; P =.027). For white subjects, 1-year mortality was 35% vs 30% for conservative vs liberal fluid management (mean mortality difference, -4.8%; 95% CI, -13% to 3%; P =.23).
"In our cohort, conservative fluid management may have improved 1-year mortality for non-Hispanic black ARDS patients," the authors write. "However, we found no long-term benefit of conservative fluid management in white subjects."
Reference
Jolley SE, Hough CL, Clermont G, et al; for the ARDS Network Investigators. Relationship between race and the effects of fluids on long-term mortality after acute respiratory distress syndrome: secondary analysis of the NHBLI Fluid and Catheter Treatment Trial [published online July 14, 2017]. An Am Thorac Soc. doi:10.1513/AnnalsATS.201611-906OC