October 27, 2017
Mesothelioma Progression-Free Survival Does Not Improve With Anetumab Ravtansine
This article originally appeared
here.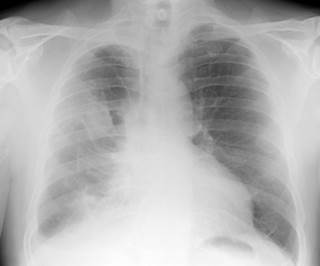 Two hundred forty eight patients received either second-line anetumab ravtansine or vinorelbine.
Anetumab ravtansine does not improve progression-free survival (PFS) among patients with malignant pleural mesothelioma compared with vinorelbine, according to research being presented at the International Association for the Study of Lung Cancer (IASLC) 18th Annual World Conference on Lung Cancer (WCLC) in Yokohama, Japan.1
Vinorelbine is a standard chemotherapy for patients who progress after first-line pemetrexed. Novel therapies are, however, badly needed, as patients have a poor prognosis in the second-line setting. Anetumab ravtansine (BAY 94-9343), a humanized anti-mesothelin antibody, has shown promising pre-clinical activity in malignant pleural mesothelioma.2
For this phase 2 study (ClinicalTrials.gov Identifier: NCT02610140), researchers enrolled 248 patients who progressed on pemetrexed-based chemotherapy with or without bevacizumab to receive second-line anetumab ravtansine or vinorelbine.
Enrolled patients were randomly assigned 2:1 (166 to anetumab ravtansine and 82 to vinorelbine), with similar patient characteristics between the groups. Median PFS was 4.3 months in the anetumab ravtansine group and 4.5 months in the vinorelbine group (P = .859); median overall survival at the study interim was 10.1 months with anetumab ravtansine and 11.6 months with vinorelbine (P = .721).
Grade 3 or worse adverse events were, however, more common in the vinorelbine arm (73.6% of patients) than in the anetumab ravtansine arm (52.1% of patients).
References
Kindler HL, Novello S, Fennell DA, et al. Randomized phase II study of anetumab ravtansine or vinorelbine in patients with malignant pleural mesothelioma. Presented at: International Association for the Study of Lung Cancer 18th World Conference on Lung Cancer; Yokohama, Japan: October 15-18, 2017. Abstract OA 02.01.
Golfier S, Kopitz C, Kahnert A, et al. Anetumab ravtansine: a novel mesothelin-targeting antibody-drug conjugate cures tumors with heterogeneous target expression favored by bystander effect. Mol Cancer Ther. 2014;13(6):1537-48. doi:10.1158/1535-7163.MCT-13-0926